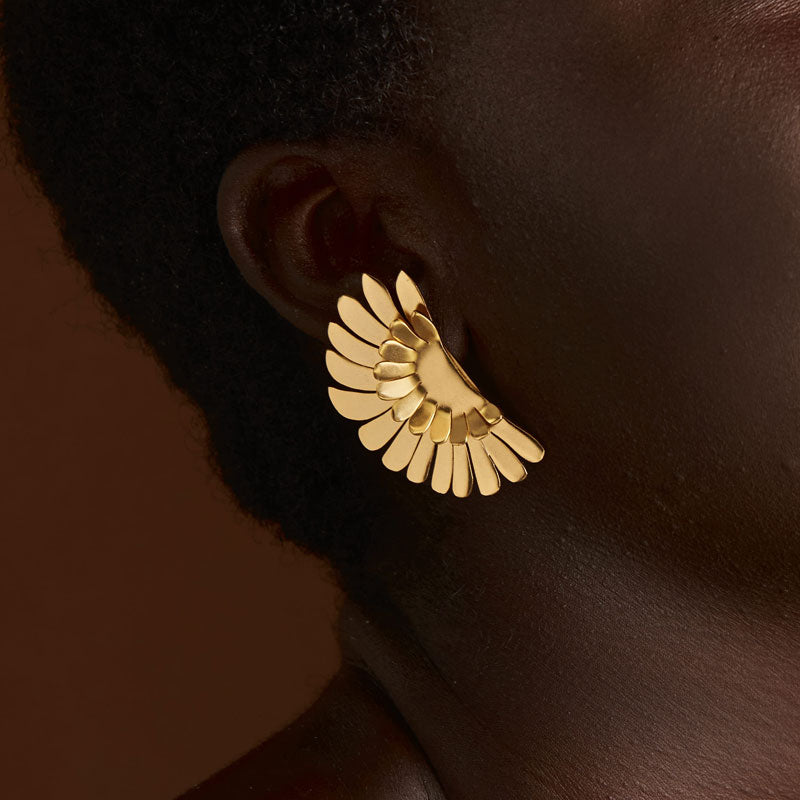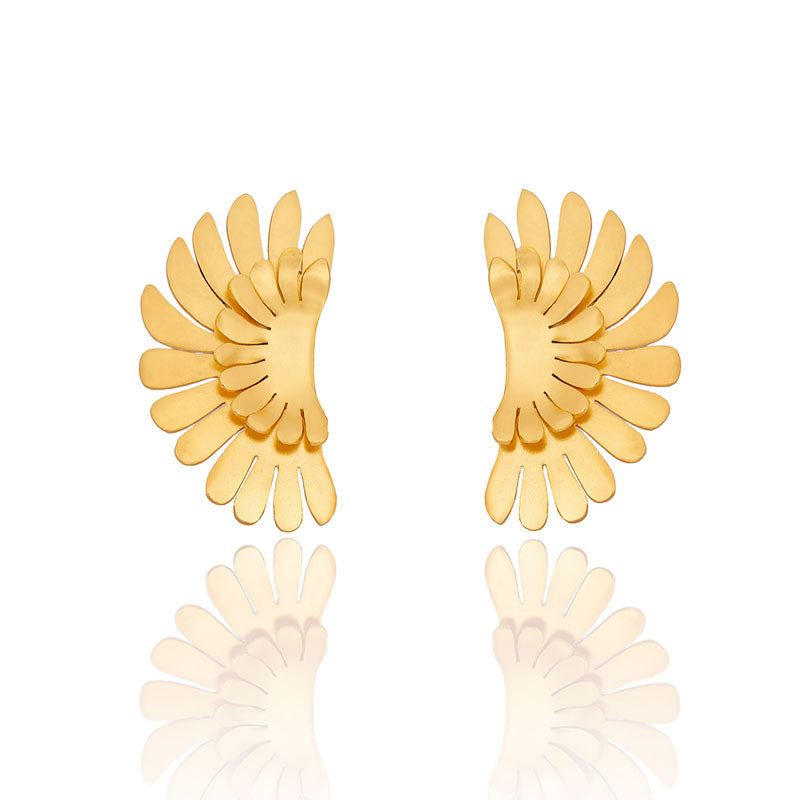 Wings of Abundance Stud Earrings- XL
Wings of Freedom, lightness and hope. We were born light to fly and rise to heaven as the highest aspiration of the soul.
Birds are dance, the sublime connection with the divine. They are the link between nobility and humanity, between imagination and Victory.
Materials:
24k Gold Plated Brass.
Width : 30 mm.
Length: 50 mm
Designed in New York, handmade with love in Colombia.
LINA HERNANDEZ 
Jewelry Designer
New York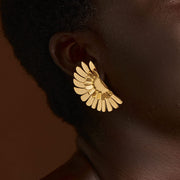 Wings of Abundance Stud Earrings- XL