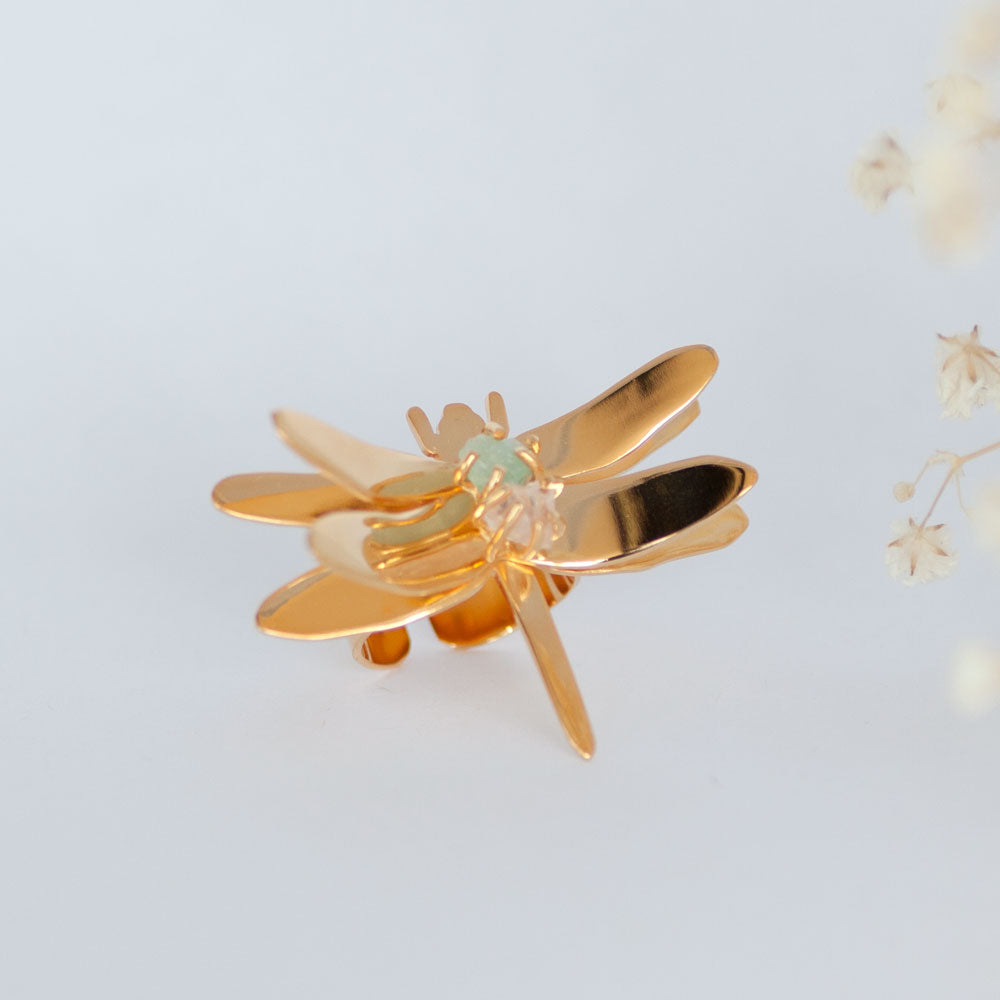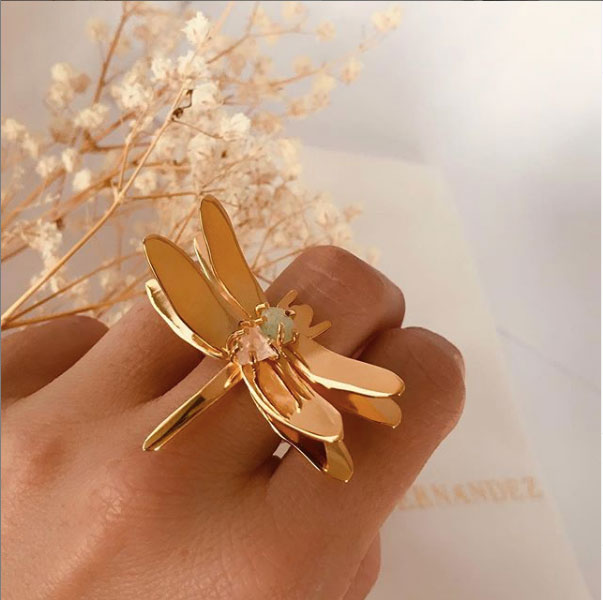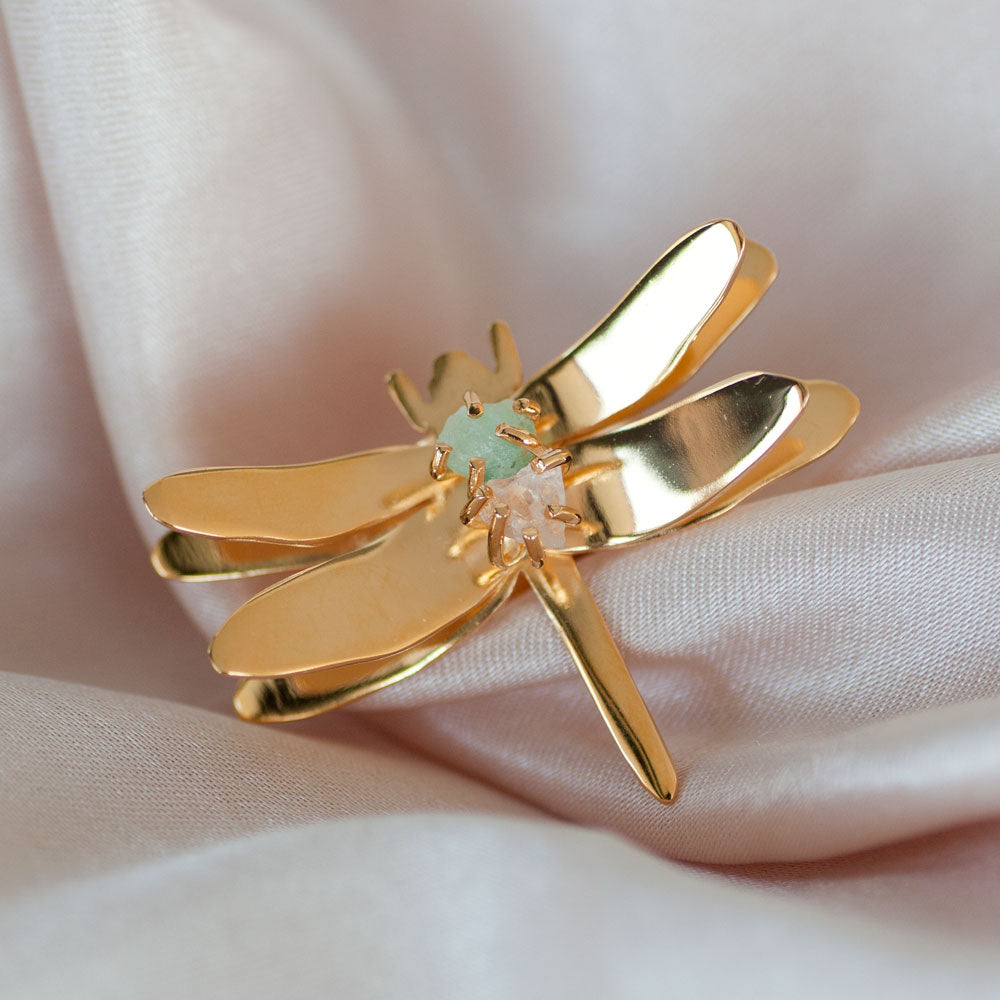 The dragonfly is the master of light, is an ancient and ethereal creature that awakens a sense of wonder in all.
It symbolizes change, transformation, adaptability, and self-realization.
They say they are visitors from heaven.
Sara Dragonfly Ring 
Size: 40 mm x 40 mm
Materials: 24k gold plated brass.
Stones: Raw emerald and rose quartz.
Size: Adjustable,
Designed in New York, handmade with love in Colombia.
LINA HERNANDEZ JEWELRY
Colombian Jewelry Designer.
Sara Dragonfly Ring