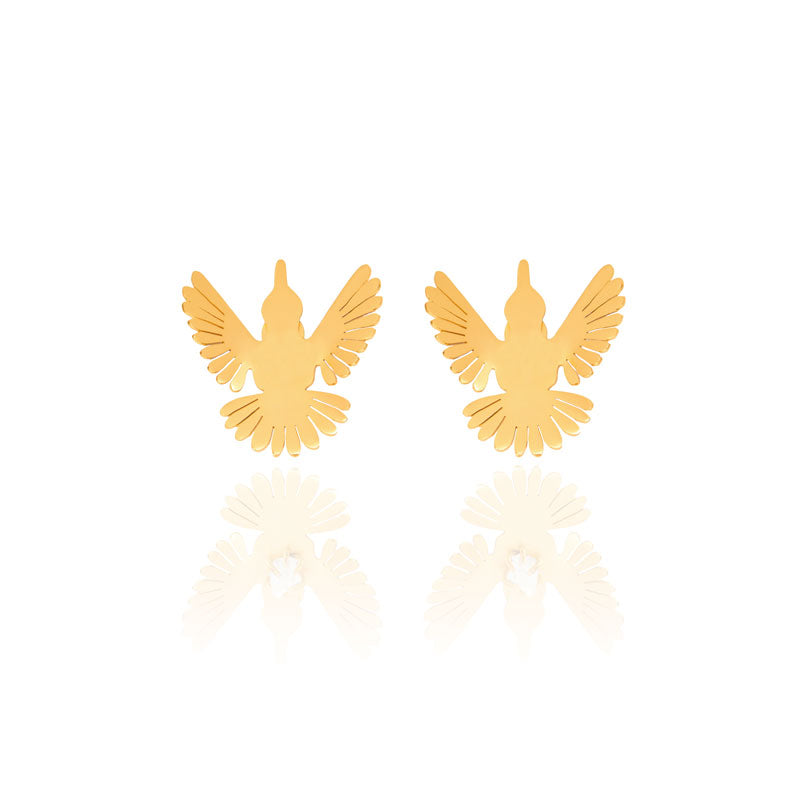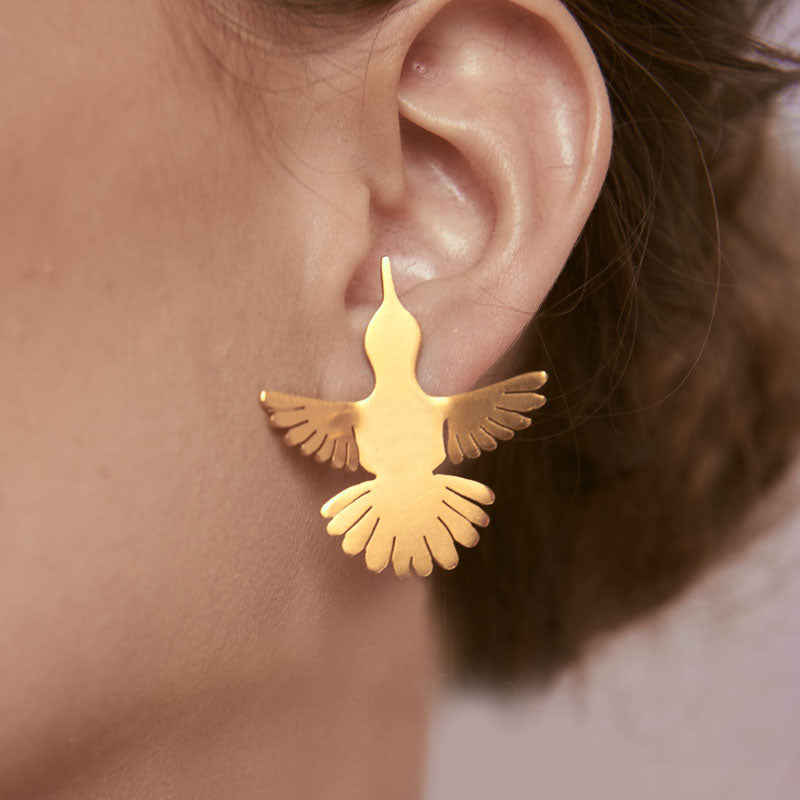 Hummingbird Stud Earrings- Small
We were born to fly. We just need to spread our wings.
Hummingbirds symbolize healing, good luck and hope. They are messengers from heaven.
Earrings, Rings, Necklaces, and studs inspired by this magical and powerful animal mixed with amethyst as the crystal that brings peace and serenity.
Materials:
24k Gold Plated Brass

Width : 30 mm.
Length: 30 mm
Designed in New York, handmade with love in Colombia.
LINA HERNANDEZ 
Jewelry Designer
New York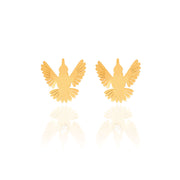 Hummingbird Stud Earrings- Small