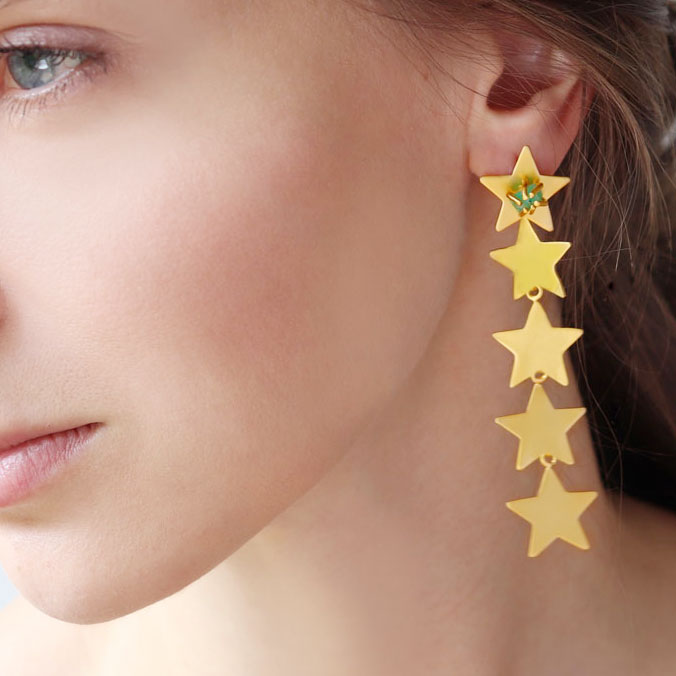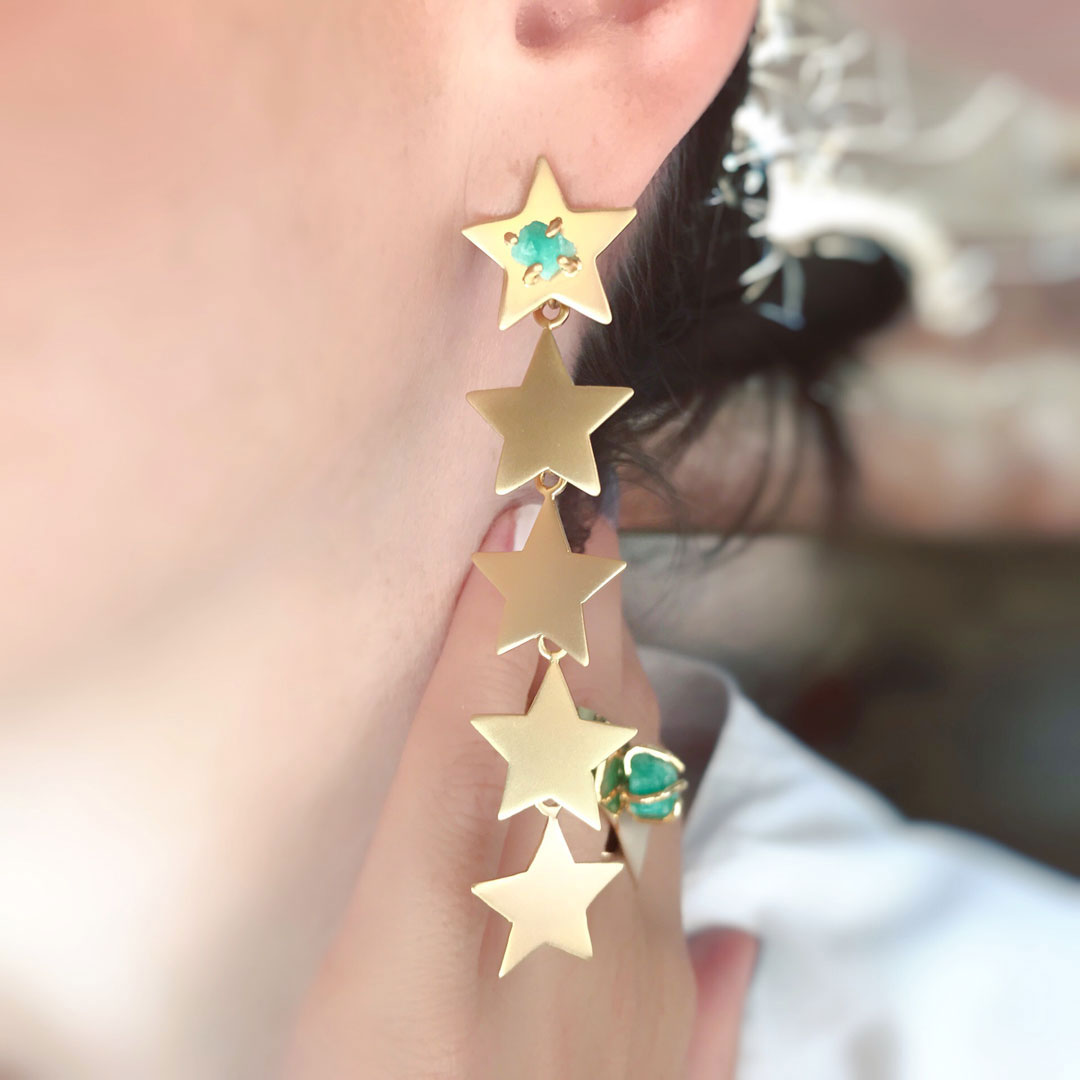 Emerald Waterfall Star Earrings
Emerald Star earrings inspired by the magical starburst of our lives. How everything comes and goes. We are just tiny little creatures searching for the stars. To my father, who gave me one.
Materials:
24k Gold Plated Brass Earrings.
Width : 15 mm.
Length: 70 mm
Each crystal is unique.  Sizes can vary.
Handmade with love in Colombia.
LINA HERNANDEZ JEWELRY
Colombian Jewelry Designer 
New York- Bogotá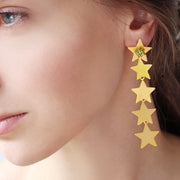 Emerald Waterfall Star Earrings