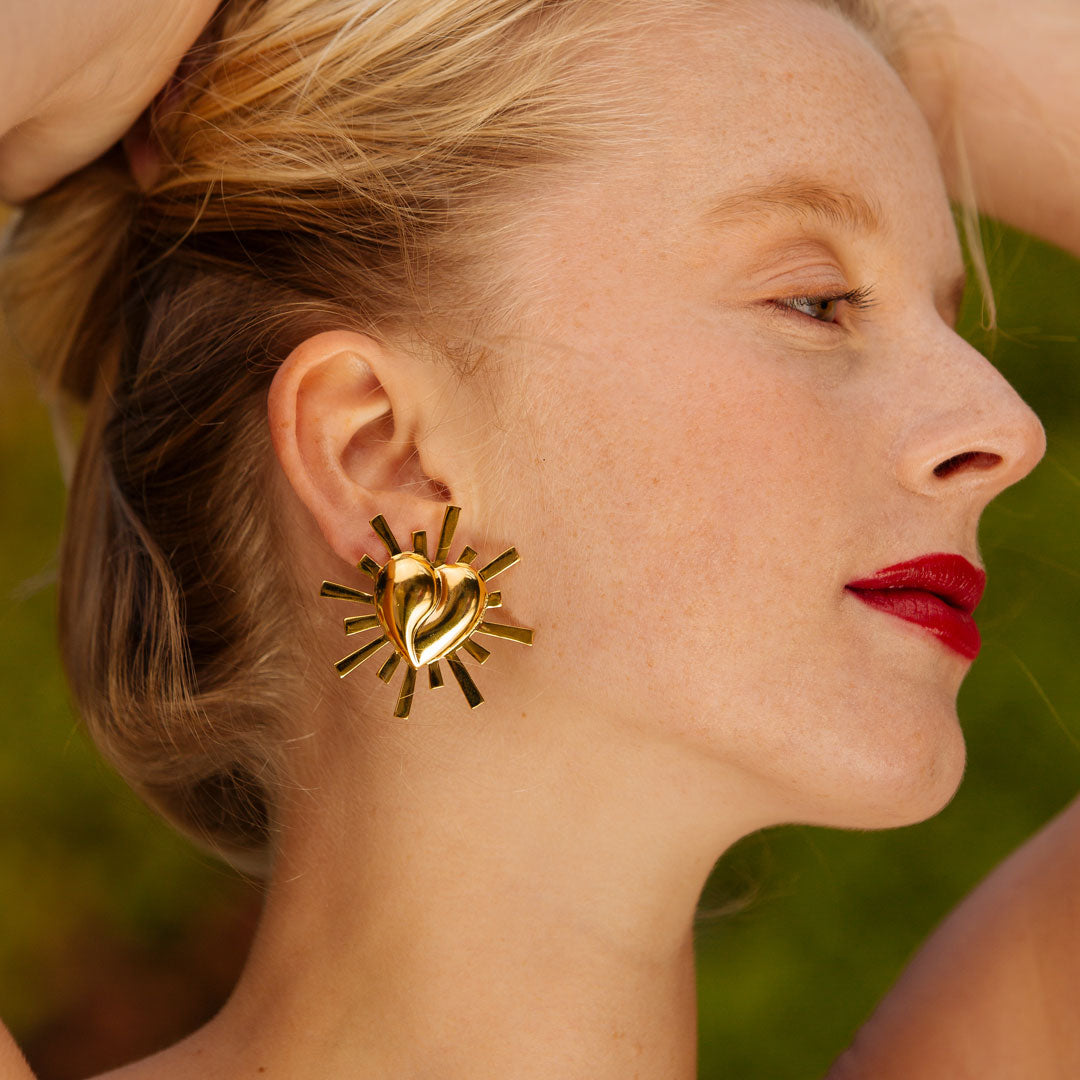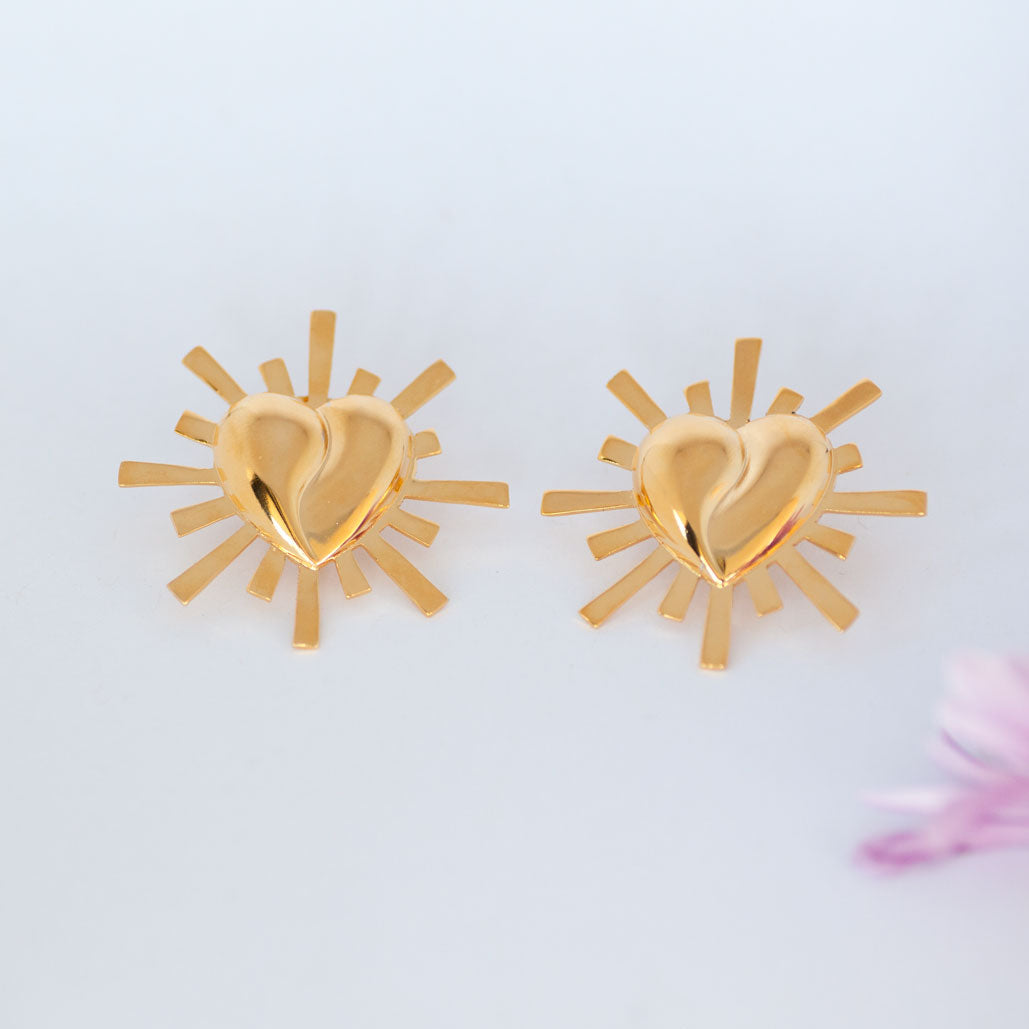 The third eye chakra is located in the middle of the forehead connecting us to our sensory system. This is the place of intuition, inner knowing and conscious dreaming. It represents the middle world of the tree trunk standing fully present in the moment.
This collection is rooted in the connection of the heart and wisdom.
Materials:
24k Gold Plated Brass Earrings.
Width : 48 mm.
Length: 48 mm
Handmade with love in Colombia.
LINA HERNANDEZ JEWELRY
Colombian Jewelry Designer 
New York- Bogotá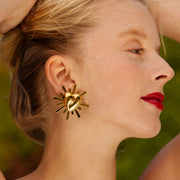 Sacred Heart Lola Studs